Using a Gallery tab will be helpful when needing to display photos for your auction; instead of a catalog. Your auction website's tab is created when you work with your Wavebid auction in a specific way.
Image Gallery Details and Guidelines
Using the Gallery Tab
You will not have any lots created on your workspace for the Gallery tab to work correctly.
Navigate to your auctions Photos > Upload Photos.
Adjust your upload settings

Select Manual
Un-check single lot per lot

Click Add Files

Select all images for your Gallery

Click Start Upload
Confirm you see your GALLERY lot
Feature a Gallery Lot
The actual gallery lot is hidden from the catalog tab and the gallery tab. To display the clickable link to the lot details page, the item must be featured. Ex. below.
This will allow access to lot details page if gallery lot has Wavebid lot level detail.
Otherwise the gallery lot image gallery will only appear at the event level.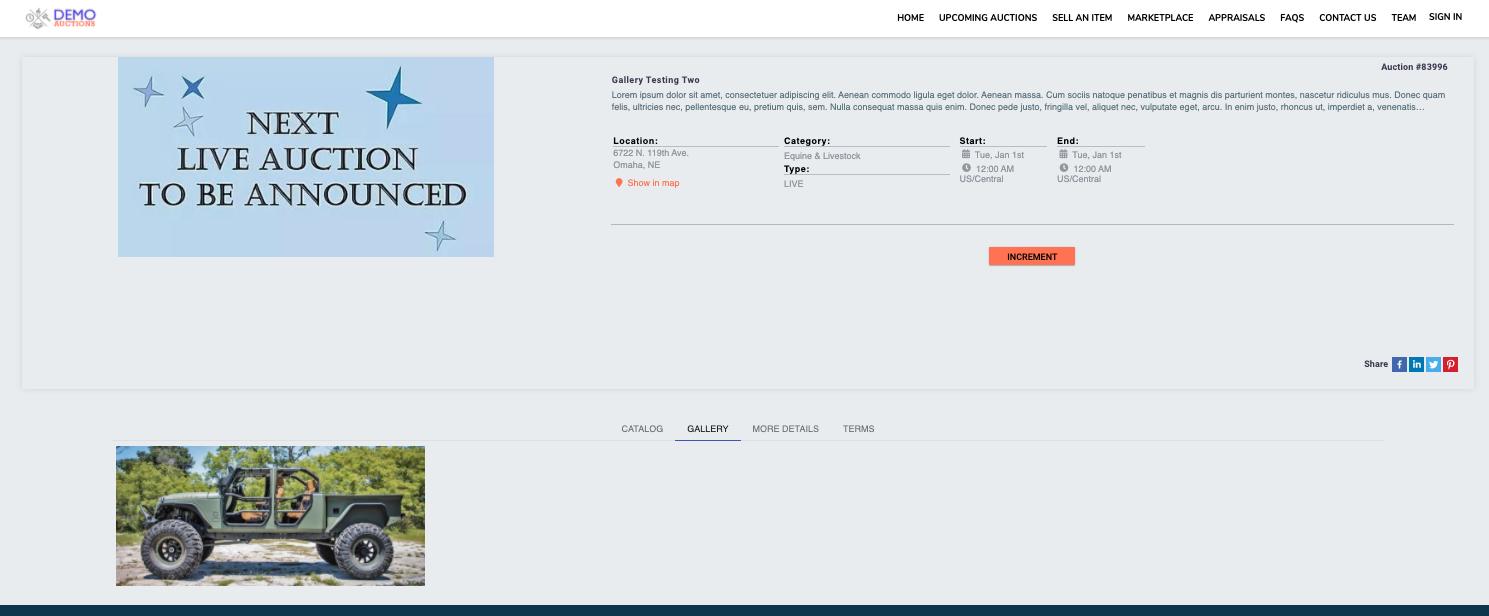 Image Gallery Detail & Guidelines
Thumbnail Ratio
250 x 185
Thumbnails are displayed in the image gallery - Full image viewable following click
can be overridden in the child theme
Settings
Settings apply to the thumbnail only.
Default: Will need to adhere to the thumbnail ration mentioned above
Padded: Filter exists to adjust the width and height parameters (query parameters)
Cropped (CSS object fit - not working w/ IE 11): x CSS can be overridden in the child theme
Notes
A Gallery Lot will not export/load from Wavebid to Proxibid.