Wavebid provides numerous easy-to-use e-mail templates for marketing campaigns. This article describes the process for creating those emails.
Build an Email
1. Navigate to the applicable auction from the Dashboard, then select Marketing > Email Templates.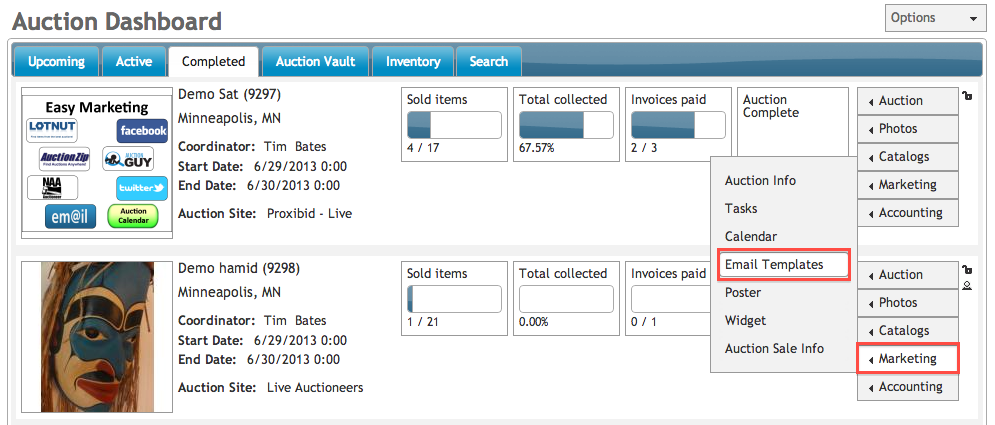 2. The Marketing - Email Template page is where e-mails can be built to market specific auctions and/or lots.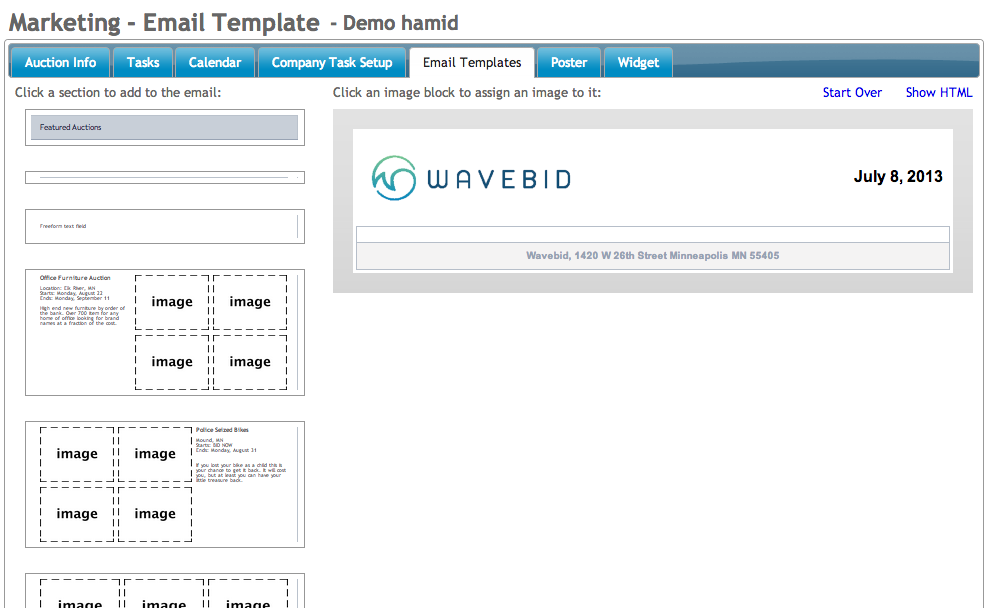 3. To start building, scroll down the templates on the left and click on one appropriate for current marketing goals.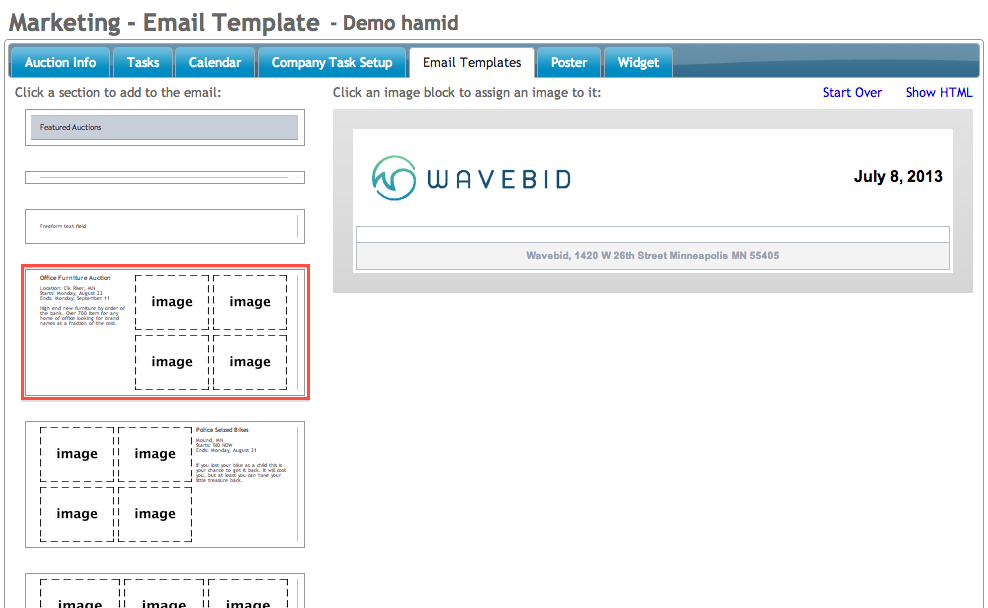 4. The chosen template features a specific auction, so a dialog box will open asking to select an auction.

5. Click Choose Auction, and select the auction to promote.
6. The name of the auction, location, and start and end dates have been added to the e-mail. Double-click to open an editor box to edit any text.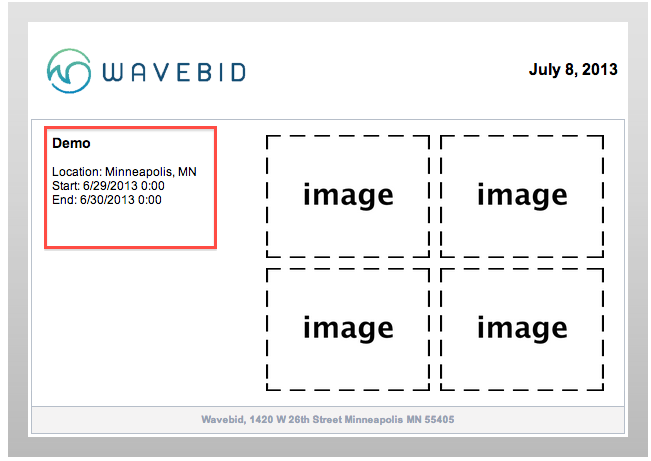 7. Now individual lots can be featured in the auction. Click on one of the image boxes to get a list of lots in that auction to choose from.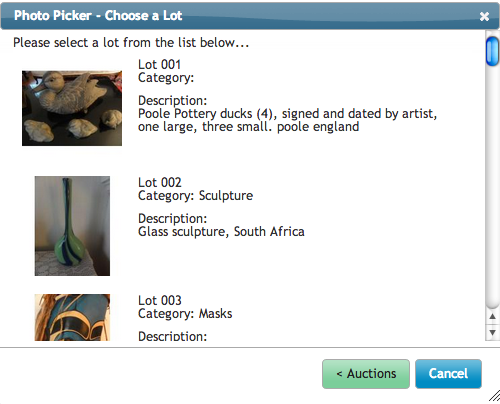 8. Pick a lot, then select a photo of it: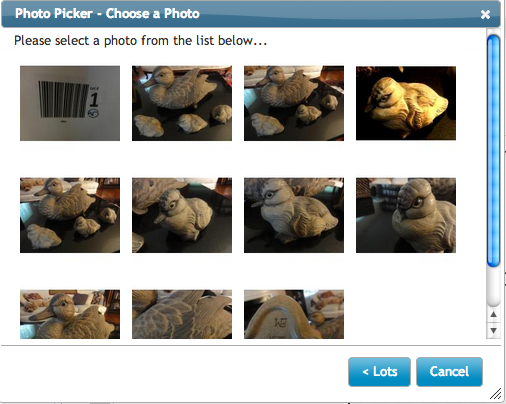 9. After clicking on the photo, it will automatically populate in the chosen box on the template.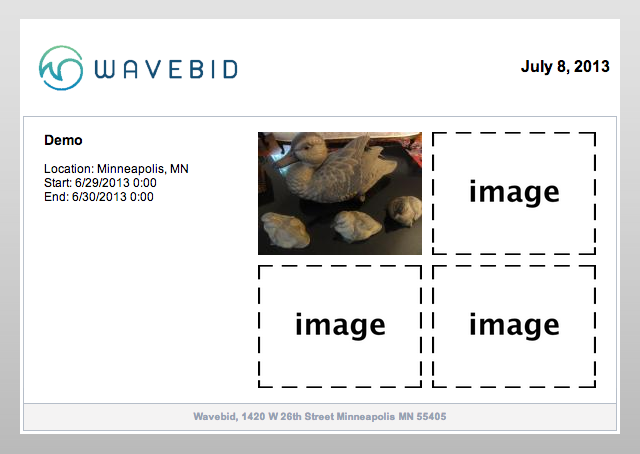 10. Repeat this process to add other auction images to highlight: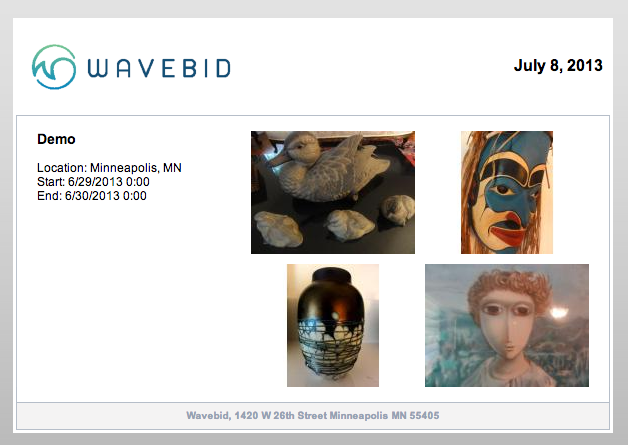 11. Continue building using the text and photo templates at the left. Remember, all text can be edited by double-clicking. Hyperlink text to an auction URL can be added. Once complete, click Show Html in the upper right.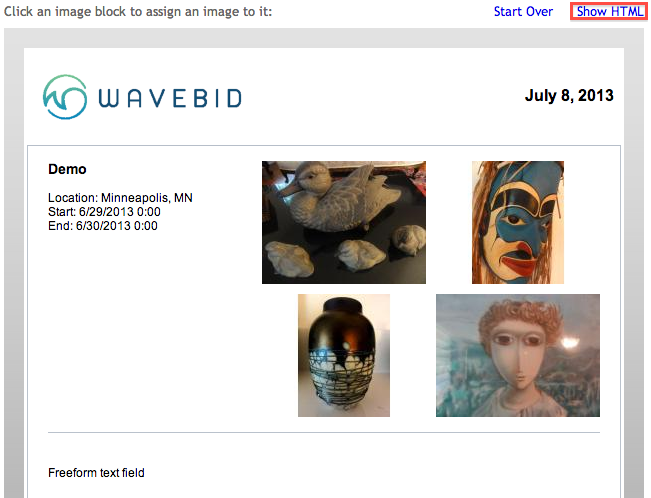 12. Select All (Ctrl+A), Copy (Ctrl+C) and Paste (Ctrl+P) the html code into an e-mail sending or advertising platform (a.k.a. mail-chimp, Constant Contact, Craigslist, etc.)