Using a scanner during the check-in process is an enormous time saver for most companies using Wavebid. This article describes the benefits of ID scanners and how they can be used within an auction.
Benefits of Scanners
Scanners allow companies to create, update, and maintain customer databases without delays- reducing those lines at check-in. Depending on the scanner, 12 fields can be auto-populated on the bidder or seller's registration form in just a few seconds with one swipe. Wavebid can auto-populate the below fields based on the card scanned:
First and Last Name
Billing Address, City, State and Postal Code
Country
Personal ID Number and Issuer
Birthdate
Whether moving to Wavebid with an existing customer database, or creating a new database, scanners will improve the process.
Scanner Basics
Wavebid sells and supports two types of scanners:
Magnetic Strip
Area Image
Area Imaging scanners scan the 2D barcodes on state ID cards, as well as barcodes and VIN numbers. While magnetic strip scanners will read credit cards and magnetic strip state IDs. Some companies will choose both scanners for convenience, and others pick the scanner that works for most of their customers.
Devices can be price quoted, requested and serviced through the Wavebid Support team. Each device will be pre-programmed by Wavebid to work out of box, and can be requested for service through Wavebid.
IMPORTANT: Please do not try to reprogram scanners without first contacting Wavebid Support to determine if it is necessary. All scanners are successfully programmed and tested before being shipped, so the need to reprogram them is unusual.
Using a Scanner
To check in a customer with a scanner, confirm the scanner is plugged in to a computer's USB port and complete the steps below:
Click in the Scan Personal ID or Scan Credit Card field, depending on which one is being scanned.
Visually check all fields auto-populated by the scan.
Confirm with the customer that the auto-populated fields are correct.
Ask if the Shipping Address should be different from the Billing Address. If not, check the Use Billing Address box.
Verify their Email so that they can receive emailed invoices.
Complete any other desired fields and click the Disk icon in the top right corner of the page to Save.
Troubleshooting
Honeywell 2D Barcode Scanner
When you find that your Honeywell scanner no longer identifies the scan correctly; walk through to reset the barcode defaults.
Reset to the company scanner defaults by scanning this barcode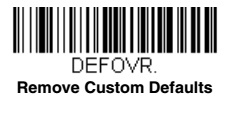 Apply custom defaults to by scanner by scanning this barcode.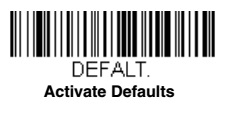 Test your scanner using this barcode.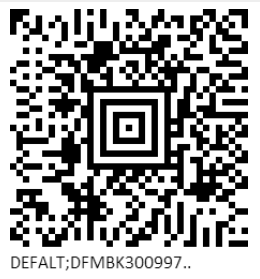 Related Articles: